Point Cabrillo Light Station

State Historic Park - California
Point Cabrillo Light is a lighthouse in northern California, United States, between Point Arena and Cape Mendocino, just south of the community of Caspar. It has been a federal aid to navigation since 1909. It should not be confused with the inactive Old Point Loma Lighthouse or the active New Point Loma Lighthouse in San Diego, both of which lie within the grounds of Cabrillo National Monument and are sometimes referred to as the Cabrillo lighthouse.
maps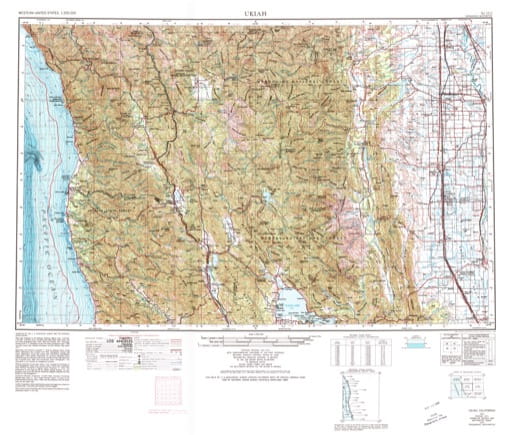 Vintage USGS - Ukiah - 1957
Vintage 1957 USGS 1:250000 map of Ukiah in California. Published by the U.S. Geological Survey (USGS).