Olompali

State Historic Park - California
Olompali State Historic Park is a 700-acre (2.8 km2) park in Marin County, California, 3.5 miles (5.6 km) north of Novato, California, overlooking the Petaluma River and San Pablo Bay. In 1977 the State of California purchased Rancho Olompali and made it into a state historic park. The foundations of two early adobe brick houses are preserved in the park. The Burdell two-story frame house, built in the 1870s serves as the ranger station. Associated ranch buildings include barns, a blacksmith shop, a saltbox house and a ranch superintendent's house.
maps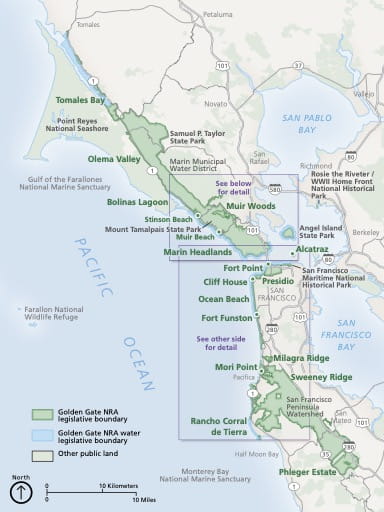 Golden Gate - Overview
Official visitor map of Golden Gate National Recreation Area (NRA) in California. Published by the National Park Service (NPS).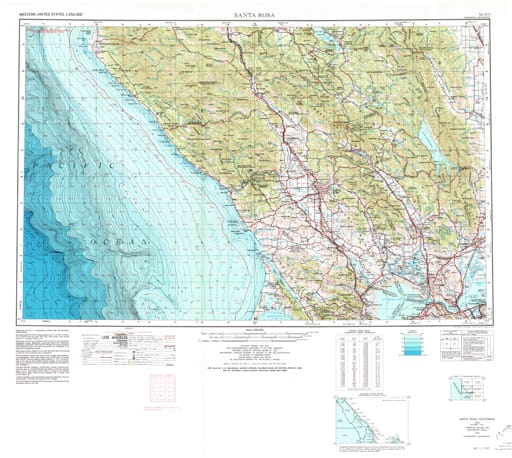 Vintage USGS - Santa Rosa - 1958
Vintage 1958 USGS 1:250000 map of Santa Rosa in California. Published by the U.S. Geological Survey (USGS).