Monterey

State Historic Park - California
Monterey State Historic Park includes part or all of the Monterey Old Town Historic District, a historic district that includes 17 contributing buildings and was declared a National Historic Landmark in 1970. The grounds include California's first theatre, and the Monterey Customs House, where the American flag was first raised over California.
maps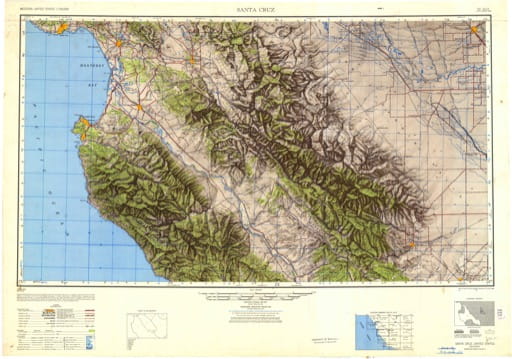 Vintage USGS - Santa Cruz - 1948
Vintage 1948 USGS 1:250000 map of Santa Cruz in California. Published by the U.S. Geological Survey (USGS).