by Alex Gugel ,
all rights reserved
Montaña de Oro

State Park - California
Montaña de Oro ("Mountain of Gold" in Spanish) is a state park in California, United States. The park is located six miles southwest of Morro Bay and 2 miles south of Los Osos. The name "Mountain of Gold" comes from the golden wildflowers found in the park. It has 8,000 acres (32 km²) of cliffs, sandy beaches, coastal plains, streams, canyons, and hills, including the 1,347-foot (411 m) Valencia Peak. The park has many hiking, mountain biking, and equestrian trails, as well as a campground located across from Spooner's Cove, a popular beach. The Bluff Trail is an easy and popular trail along the scenic coast. Trails lead to the summits of Valencia Peak, Oats Peak, and Hazard Peak.
maps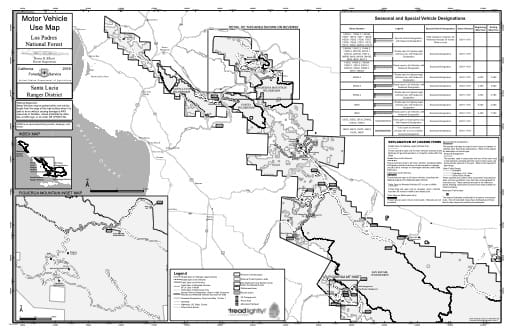 Los Padres MVUM - Santa Lucia 2018
Motor Vehicle Use Map (MVUM) of the Santa Lucia Ranger District (RD) of Los Padres National Forest (NF) in California. Published by the U.S. Forest Service (USFS).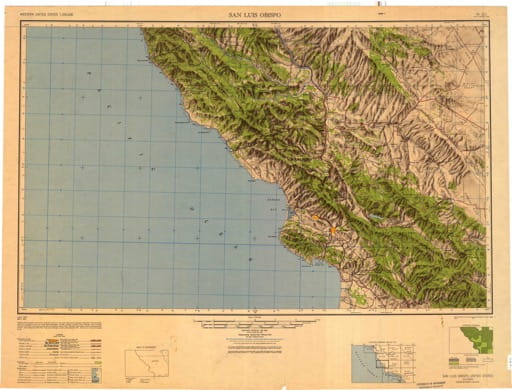 Vintage USGS - San Luis Obispo - 1947
Vintage 1947 USGS 1:250000 map of San Luis Obispo in California. Published by the U.S. Geological Survey (USGS).