"The Santa Clara River estuary."
by Pacific Southwest Region USFWS ,
public domain
McGrath

State Beach - California
McGrath State Beach is a protected beach park located on the south bank of the mouth of Santa Clara River in the city of Oxnard, California. McGrath State Beach is one of the best bird-watching areas in California, with the lush riverbanks of the Santa Clara River and sand dunes along the shore. A nature trail leads to the Santa Clara Estuary Natural Preserve. Camping sites are available. Two miles of beach provide surfing and fishing opportunities. Just south of the station is the undeveloped Mandalay Beach Park which is about a mile downcoast beach walk from the park or a bike ride along Harbor Blvd. Located south of Ventura on Harbor Boulevard, the beach is on the Pacific Coast Bicycle Route and the California Coastal Trail.
maps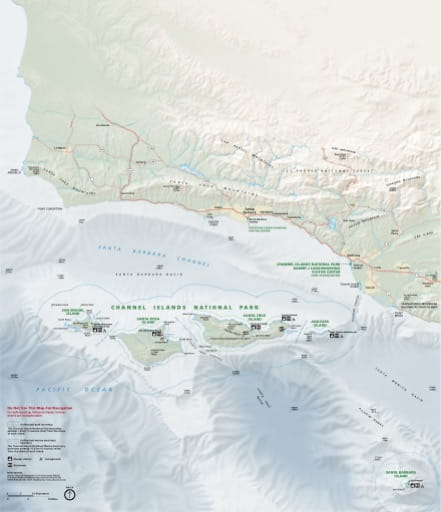 Channel Islands - Visitor Map
Official visitor map of Channel Islands National Park (NP) in California. Published by the National Park Service (NPS).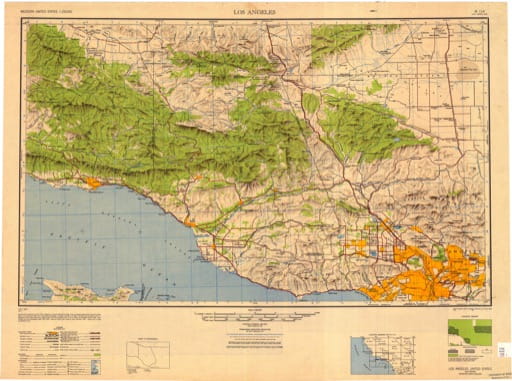 Vintage USGS - Los Angeles - 1949
Vintage 1949 USGS 1:250000 map of Los Angeles in California. Published by the U.S. Geological Survey (USGS).