by Alex Gugel ,
all rights reserved
MacKerricher

State Park - California
MacKerricher State Park is a state park in California in the United States. It is located three miles north of Fort Bragg in Mendocino County. It covers nine miles of coastline and contains several types of coastal habitat, including beaches, dunes, headlands, coves, wetlands, tide pools, forest, and a freshwater lake.
maps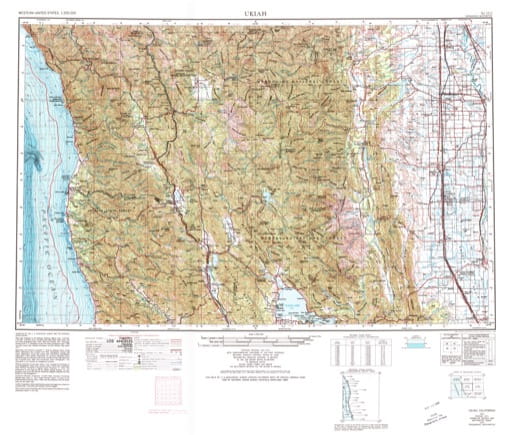 Vintage USGS - Ukiah - 1957
Vintage 1957 USGS 1:250000 map of Ukiah in California. Published by the U.S. Geological Survey (USGS).