Leland Stanford Mansion

State Historic Park - California
Leland Stanford Mansion State Historic Park is a state and federally protected historic site in Sacramento, California. The park is on the corner of 8th Street and N Street in Downtown Sacramento, just two blocks away from the State Capitol building. The State Historic Park features the Stanford Mansion, once owned by Leland Stanford, Governor of California from 1862 to 1863, U.S. Senator from 1885 to 1893, railroad tycoon, member of the Big Four and founder of Stanford University.
maps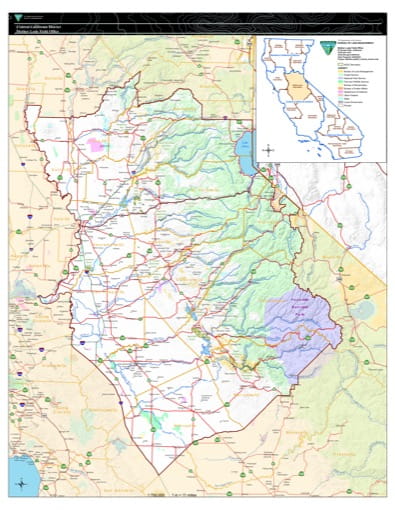 Mother Lode - Boundary Map
Boundary Map of the Mother Lode BLM Field Office in California. Published by the Bureau of Land Management (BLM).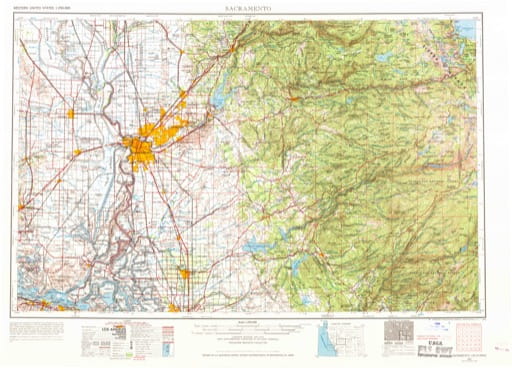 Vintage USGS - Sacramento - 1957
Vintage 1957 USGS 1:250000 map of Sacramento in California. Published by the U.S. Geological Survey (USGS).