Jug Handle

State Natural Reserve - California
Jug Handle State Natural Reserve preserves a series of marine terraces each exhibiting a different stage of ecological succession. It is located on California State Route 1 north of the village of Caspar, 5 miles (8.0 km) equidistant between the towns of Mendocino and Fort Bragg.
maps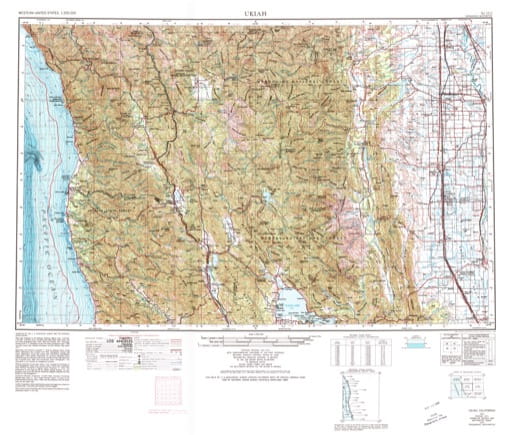 Vintage USGS - Ukiah - 1957
Vintage 1957 USGS 1:250000 map of Ukiah in California. Published by the U.S. Geological Survey (USGS).