Indian Grinding Rock

State Historic Park - California
Indian Grinding Rock State Historic Park preserves an outcropping of marbleized limestone with some 1,185 mortar holes—the largest collection of bedrock mortars in North America. It is located in the Sierra Nevada foothills, 8 miles (13 km) east of Jackson. The park is nestled in a little valley 2,400 feet (732 m) above sea level, with open meadows and large specimens of valley oak that once provided the Miwok peoples of this area with an ample supply of acorns.
maps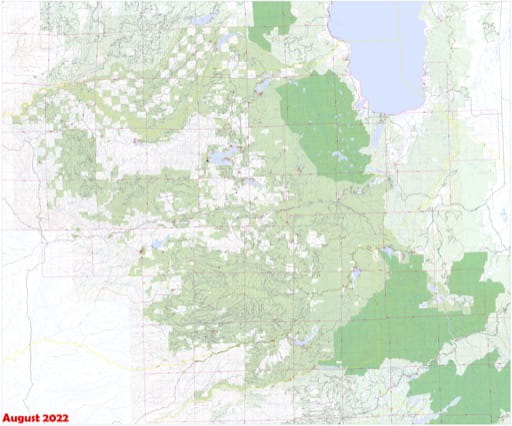 Eldorado NF - South Lake Tahoe
Recreation Map of South Lake Tahoe in the Eldorado National Forest (NF) in California. Published by the U.S. Forest Service (USFS).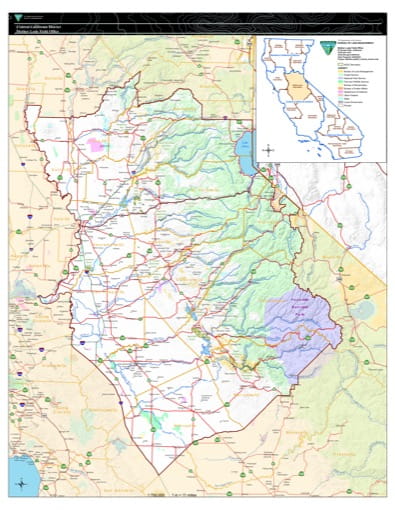 Mother Lode - Boundary Map
Boundary Map of the Mother Lode BLM Field Office in California. Published by the Bureau of Land Management (BLM).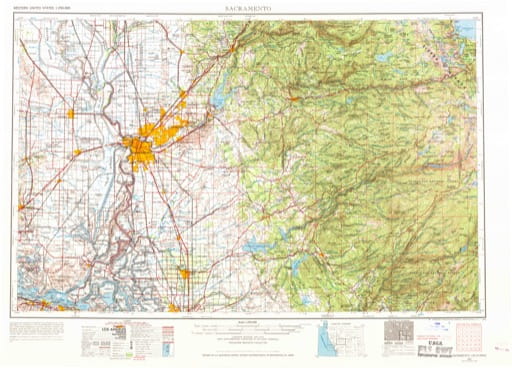 Vintage USGS - Sacramento - 1957
Vintage 1957 USGS 1:250000 map of Sacramento in California. Published by the U.S. Geological Survey (USGS).