by Alex Gugel ,
all rights reserved
Half Moon Bay

State Beach - California
Half Moon Bay State Beach is a 4-mile (6 km) stretch of protected beaches in the state park system of California, USA, on Half Moon Bay. From north to south it comprises Roosevelt, Dunes, Venice, and Francis Beaches.
maps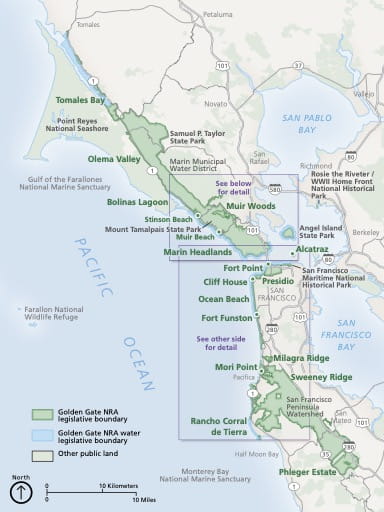 Golden Gate - Overview
Official visitor map of Golden Gate National Recreation Area (NRA) in California. Published by the National Park Service (NPS).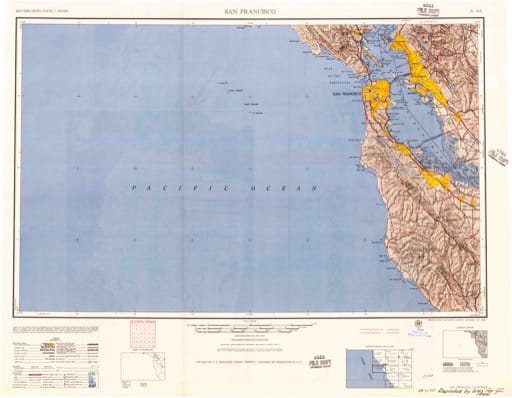 Vintage USGS - San Francisco - 1957
Vintage 1957 USGS 1:250000 map of San Francisco in California. Published by the U.S. Geological Survey (USGS).