Governor's Mansion

State Historic Park - California
Notice! The Governor's Mansion is closed to the public. Governor's Mansion State Historic Park is the location of Historic Governor's Mansion of California, the official home of the Governor of California. It housed thirteen governors and their families from 1903 to 1967 and began housing the 39th, and current, governor in 2015. Located at 1526 H Street in Sacramento, the mansion has now returned to being the official residence for the state governor and will still be used for public and state ceremonies and events. George Pardee was the first governor to live in the house. Ronald Reagan, who lived in it for only four months, was the last governor to reside there for nearly 50 years. The mansion resumed its role as an official residence in 2015, when Governor Jerry Brown moved into the property with his wife.
maps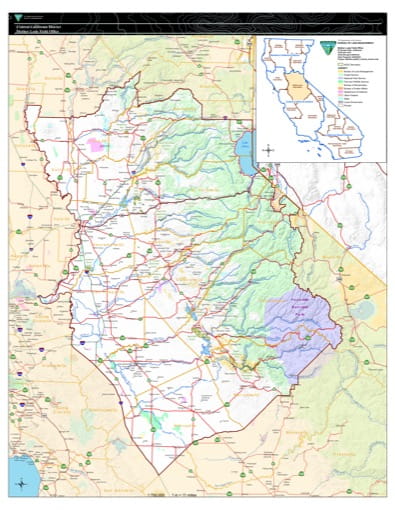 Mother Lode - Boundary Map
Boundary Map of the Mother Lode BLM Field Office in California. Published by the Bureau of Land Management (BLM).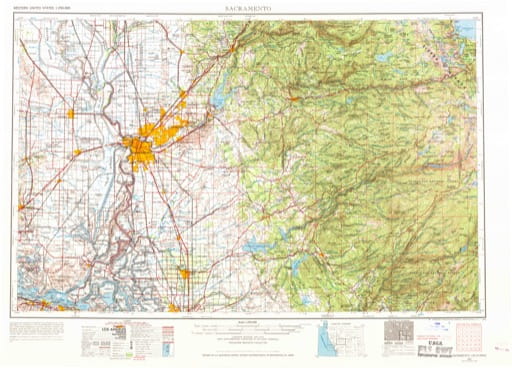 Vintage USGS - Sacramento - 1957
Vintage 1957 USGS 1:250000 map of Sacramento in California. Published by the U.S. Geological Survey (USGS).