Delta Meadows

Park Property - California
Delta Meadows River Park (DMRP) is a state park property of California, USA, preserving an undeveloped piece of the Sacramento–San Joaquin River Delta. At present it is officially closed to the public and has no visitor services. The park encompasses sloughs, wet meadows, and an island between the Sacramento and Mokelumne Rivers. It is located near the historic Chinese American town of Locke, 28 miles (45 km) equidistant from Sacramento and Stockton.
maps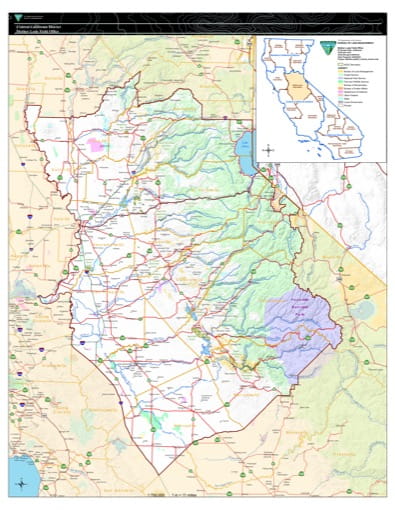 Mother Lode - Boundary Map
Boundary Map of the Mother Lode BLM Field Office in California. Published by the Bureau of Land Management (BLM).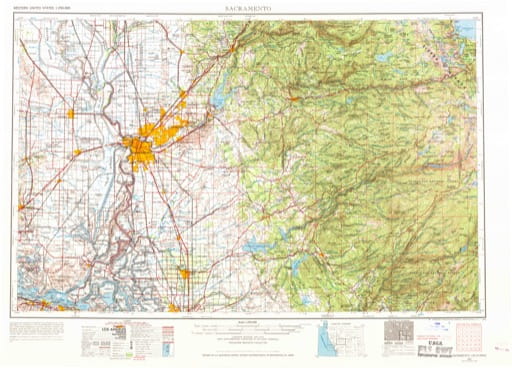 Vintage USGS - Sacramento - 1957
Vintage 1957 USGS 1:250000 map of Sacramento in California. Published by the U.S. Geological Survey (USGS).