Burleigh H. Murray Ranch

Park Property - California
Burleigh H. Murray Ranch is a property in the state park system of California in the United States. It is a valley ranch located in San Mateo County inland from Half Moon Bay. The ranch was established in 1857 and became a 1,325-acre (536 ha) park in 1979. A trail from the parking area consists of the old ranch road along Mills Creek. After a mile it passes a 1930s bungalow that serves as a park residence. The valley narrows between steep chaparral-covered hills. The terrain is navigable for another mile above the Mills Barn and water tanks, until the trail fades into the dense growth of stinging nettles, poison oak, and coyote brush.
maps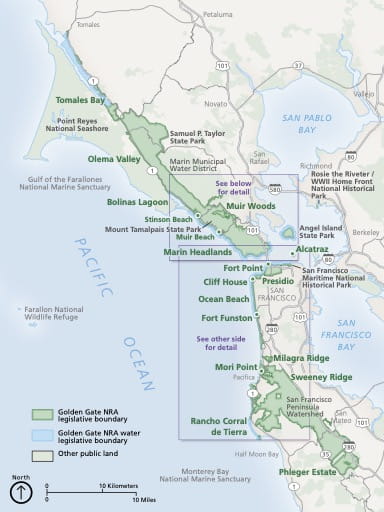 Golden Gate - Overview
Official visitor map of Golden Gate National Recreation Area (NRA) in California. Published by the National Park Service (NPS).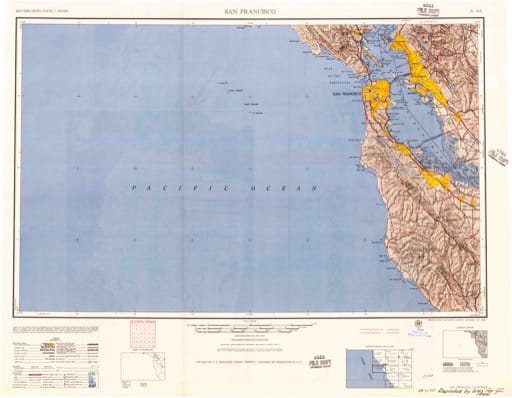 Vintage USGS - San Francisco - 1957
Vintage 1957 USGS 1:250000 map of San Francisco in California. Published by the U.S. Geological Survey (USGS).