"Glacier Bay landscape, Glacier Bay National Park and Preserve, 2015."
by U.S. National Park Service ,
public domain
Tongass MVUM

Yakutat Map 1 - 2023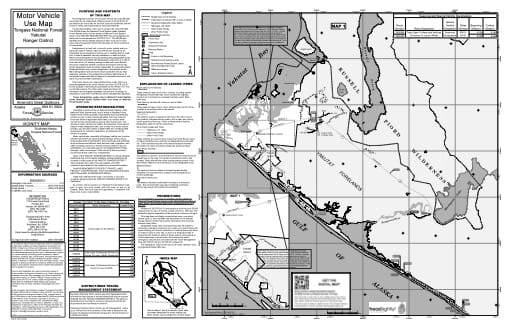 Map 1 of the Motor Vehicle Use Map (MVUM) of Yakutat Ranger District (RD) of Tongass National Forest (NF) in Alaska. Published by the U.S. Forest Service (USFS).
source

U.S. Forest Service (USFS), February 2023